Project Overview
Location

Wilmington, NC

Owner

The Beach Company

Architect

Ci-Design

Scope

Technology Master Planning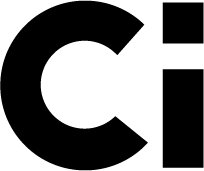 Project Highlights:

• 1.2 million SF mixed-use complex
• 23 acres site
• 375 residential units
• 200,000 SF of retail, restaurants and entertainment
• 80,000 SF of premier medical office space
• 32,000 SF of traditional office space
• 200-key full service hotel and conference center
• Structure parking
• Man-made stream will run through the property
Project Details:
Center Point is a $250 million, 1.2 million-square-foot mixed-use complex. MCS Technologies is the Technology master planner for this mixed-use project that includes retail, residential, hospitality and office on 23-acres located at Eastwood Road and Military Cutoff.
Project includes 375 residential units above a podium of more than 200,000 square-feet of retail, restaurants and entertainment uses, topped by 80,000 square-feet of premier medical office space, 32,000 square-feet of traditional office space and a full-service 200-key hotel and conference center all supported by structured parking.
The plazas and common areas will include a man-made stream running through the property.